As you may have heard by now, UNOG staff have recently lost a dear colleague, Ms. Olga Venzi (born Cheremisina). Olga was known for her exceptional kindness, generosity of heart, and beautiful smile. We would like to extend our sincere condolences to all those on whom Olga shone her light, including her family, friends and colleagues.
Olga is survived by her husband and her daughter Mila. Mila turned 1 year old on Saturday, and in searching for a suitable way to show our love to Olga, we thought that this could be expressed in a gesture of love from us all to, and through, her daughter.
If you would like to contribute to this gift of love for Olga to Mila, please do so through our Relief Fund bank account (direct transfer or Twint):
Beneficiary : Conseil de Coordination du Personnel ONUG. Palais des Nations, 1211, Genève 10
Account name : Relief Fund
Bank : UBS
IBAN : CH37 0027 9279 HU16 5681 1
Account number : 279 – HU165681.1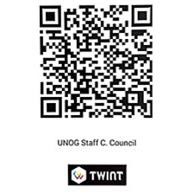 Olga's radiance will continue to light the hearts and minds of all those who knew her and worked with her.
Colleagues who wish to send messages of condolences to the family can send their messages via an online condolence book.
Thank you for your generosity.
---
Vous avez sans doute déjà appris le décès de notre chère collègue Olga Venzi (née Cheremisina). Olga était connue pour sa gentillesse exceptionnelle, son grand cœur et son lumineux sourire. Nous tenons à présenter nos sincères condoléances à celles et ceux que l'éclat d'Olga irradait, en particulier sa famille, ses amis et ses collègues.
Olga laisse un mari et une fille, Mila, qui a eu un an samedi. Après mûre réflexion, nous avons pensé que la meilleure manière de témoigner de notre affection envers Olga et de lui rendre hommage était de faire un geste pour sa fille.
Si vous souhaitez contribuer à ce geste d'amour pour Mila et, à travers elle, pour Olga, nous vous proposons de faire un don sur le compte bancaire de notre « Fonds de secours », sur Twint ou par virement direct :
Bénéficiaire : Conseil de Coordination du Personnel ONUG. Palais des Nations, 1211, Genève 10
Nom du compte : Relief Fund
Banque : UBS
IBAN : CH37 0027 9279 HU16 5681 1
Numéro de compte : 279 – HU165681.1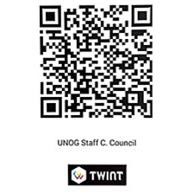 Le rayonnement d'Olga restera présent dans le cœur et l'esprit de celles et ceux qui ont eu la chance de la connaître et de travailler avec elle.
Les collègues qui souhaitent envoyer un message de condoléances à la famille peuvent le faire via un livre de condoléances en ligne.
Nous vous remercions par avance de votre générosité.