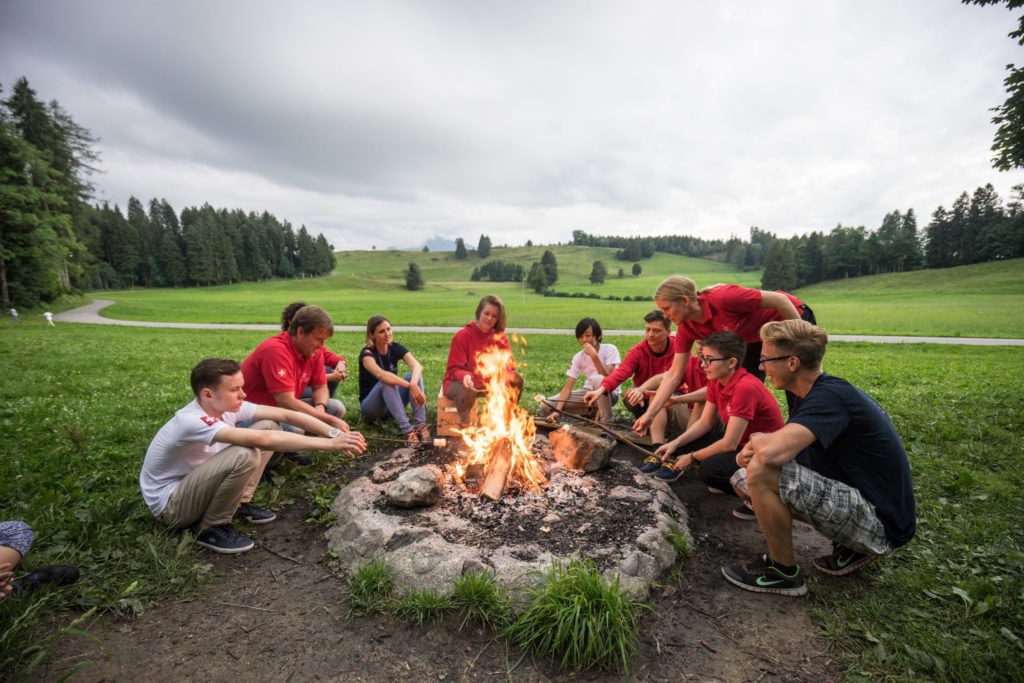 These offers have been negotiated by the UNOG Staff Union for the children of UN staff.
Kindly note the UNOG Staff Union does not assume responsibility for any relations between camp organizers and staff members.
Autumn Football Courses for Boys-Girls 3-12 yrs in Geneva/Vaud weekdays & weekends – Online booking open
InterSoccer has fun football courses for boys & girls of all abilities 3-12 yrs running weekdays & weekends in Geneva (Chene Bourg-Cologny, Varembe), Versoix, Nyon, Etoy & Lausanne during the Autumn Term running till December. If you miss the start of the course it is still possible to join any time, subject to places. Free trial also possible.
October Holiday Football Camps – Geneva-Vaud – Open for booking
Holiday camps for boys & girls 3-13 yrs in Geneva (Vessy, Varembe), Versoix, Nyon, Etoy-Morges & Lausanne, possible to join for 1,2 or more days. Early drop off to help working parents available.
All info & to book on www.intersoccer.ch
Discount of 15 per cent available to all staff with the code COMPANY15
CHF 50.- discount on the first camp reserved. (non-cumulative with other offers)
Offer valid until end of October 2023 and not transferable. Please use the following promotional code at the time of payment of the registration: "SUM2023_UN_50". Please note that no refund or credit is possible if you do not use the code at the time of payment. If you receive this message and you have already registered, we unfortunately cannot refund or credit the CHF 50.-.
Contact information: +41 22 787 26 24 | ecolint-camps@ecolint.ch
Camps over July and August 2022. CHF 50 reduction for UN staff.
See the brochure for more information.
15% discount in two modalities in Summer day courses boarding school camp. Make sure to indicate the word "UN" in the "Remarks" area of the registration form.
Contact information: +41 (0) 21 320 15 01 | info@summercamp.ch
Leadership Camp is organised in collaboration with the renowned Swiss Leadership Academy, has Day or Boarding options, and is for students 11 to 18 years old. Dates 2022:
4 July – 17 July
18 July – 31 July
1 August – 14 August
Alternative periods, arrival and departure days can be arranged after consultation. Feel free to contact us for any special requests.
Price / Fees (without the 10% discount)
Two weeks boarding camp – CHF 5,300
Two weeks day camp – CHF 2,750
Mandatory insurance fee for non-Swiss residents: CHF 250
Registration: https://challengecamp.ch/apply-summer-camp
To benefit from the discount, please let us know in the "special request" that you are working at the UN.
Ecole des Etoiles will organise summer camps this year 2022. You can choose between two themes: "World Cuisines or Sports and Mountains":
World Cuisines offer a great variety of flavours, tastes and combinations. We want your child to travel with us. Therefore, we have selected some restaurants in Geneva . In the morning, we will introduce your child to countries, with difference activities at school, and then your kid will visit different restaurant in the afternoon. Children will taste different food and specialities, and they will assist a cook in food preparation.

Sports & Mountains (with accommodation):
For two weeks, your child will set off on a journey to Haute-Savoie ( an hour by car from Geneva).
Everyday, they will enjoy sports like: climbing, hiking in mountains or in rivers, biking, swimming, kayak.
They will have real fun !
For bookings, please email us at : contact@ecoledesetoiles.ch
Special discount of 10% for UN staff.